KOBE - November 27th, RIZIN had weigh-ins for this Sunday's RIZIN TRIGGER card.
PPV
Fans can download the LIVENow app through the following links:
https://tinyurl.com/LIVENow-Android
https://tinyurl.com/LIVENow-Apple
International stream available on LIVENow:
https://www.live-now.com/en-int/page/mma-rizin-32-trigger
LiveNow commentary
Joe Ferraro(@JoeAFerraro)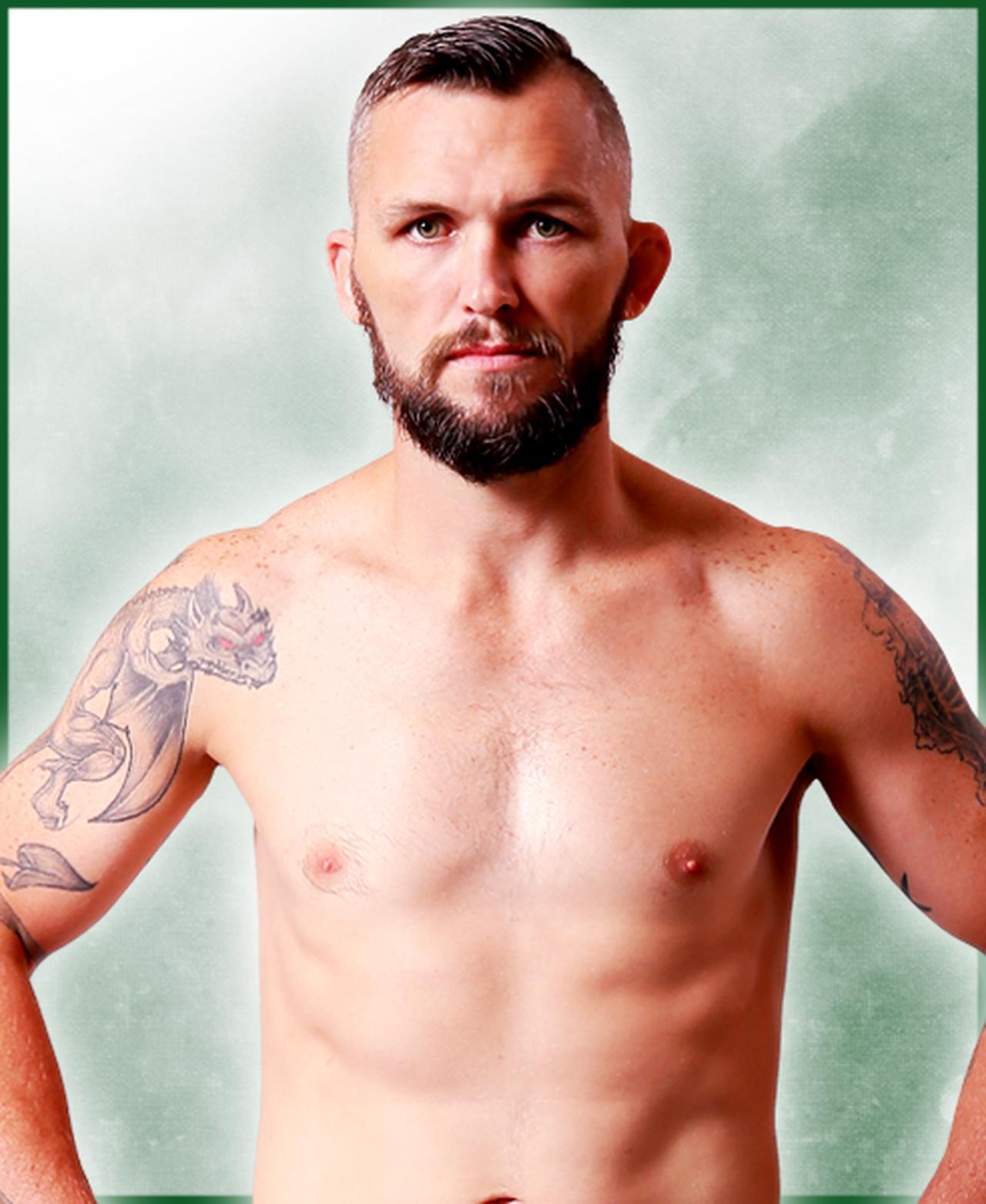 Fight #1 - Tsubasa Morii vs. FUJIMON
Tsubasa Morii (54.90kg)
"I'm very happy to be called to such a big event. I will be kicking off the event so I am determined to do my job as the first fight of the night."
"I have a slight idea on how the fight in the cage will be, but it's all just wild guesses so I will see how things go on the fly,"
FUJIMON (54.60kg)
"Since we're fighting in a cage, I want to try out some crazy moves. Not sure if I will have the opportunity to do it, but hey, I'll have fun."
"I like to do some fun stuff in my walkouts so look out for that."
Fight #2 - Kenji Kato vs. Katsuya Fujiwara
Kenji Kato (60.80kg)
"It's been a while since I fought in RIZIN and happy to be back but I need to leave results for me to become a regular, so in that way I am motivated."
Katsuya Fujiwara (59.80.kg)
"My teammate Hagiwara will be headlining the fight so I plan to win in an exciting way and get the momentum going for our team."
Fight #3 - Momoka vs. Miku
Momoka (45.70kg)
"My opponent is taller and can throw good kicks but if I can get inside and land my power punches I think I can knock her out."
Miku (45.85kg)
"Momoka has technique and power so I think this will be a tough fight. I think she will be coming in aggressively so I need to stand my ground and not back down."
Fight #4 - Hiroto Ichimura vs. Tepparith Joegym
Hiroto Ichimura (60.90kg)
"This will be my first fight in the cage but my style is to put constant pressure on my opponent so I think the cage will work better for me."
Tepparith Joegym (60.95kg)
"My opponent is young"
"I want to finish with a KO"
Fight #5 - Jin Mandokoro vs. Makoto Kamaya
Jin Mandokoro (52.75kg)
"I don't know how the fight is going to be like in a cage but I'll go in there and see how it goes. I'm assuming since there will be no corner I think striking exchanges will be interesting."
Yu Hiramatsu (53.00kg)
" I have fought in a cage once before and I felt that fighting in a cage is harder than fighting in the ring. But I think I can use that experience as an advantage for this fight."
Fight #6 - vs.
Makoto Kamaya (60.90kg)
"I've started MMA at 21 and I'm 38 now but I'm excited and nervous to finally be fighting on such a big stage."
"I want to show everybody my heart and determination where I never quit."
Daiki Lightyear (60.90kg)
"I've been fighting in Shooto all my career so I would like to proudly represent Shooto and it's style."
"My opponent is a veteran and can do everything. I respect him as a fighter and will face him with honor."
Fight #7 - Keisuke Okuda vs. Grant Bogdanove
Keisuke Okuda (72.45kg)
"I have been working on my English because I'm fighting an American."
"1 minute 23 seconds into the first round. I will get the 3 count after I land a flying moonsault press."
"I've wrestled with Yoshihiro Takayama in a tag match, so I really want to send him an inspiring message to him after I get the win."
Grant Bogdanove (72.95kg)
"I don't have a name in the MMA industry yet, but I have some accomplishments in the Jiu Jitsu and grappling world, so I would like to show my grappling skills in the fight"
"Okuda is a pro wrestler so I am going to let him do all the talking and promoting the fight. My job is to finish him and our jobs will be completed."
Fight #8 - Chihiro Suzuki vs. Sora Yamamoto
Chihiro Suzuki (66.00kg)
"I know I lost by being overly aggressive, but that's my style, when I hurt my opponent I go in for the kill and that style won't change."
"If I wanted to rack up wins, I would be competing in amateur fights. But being a professional fighter means that win or lose you need to deliver to the paying fans. That's what I'm going to do and that's what I'm going to continue to do."
Sora Yamamoto (65.60kg)
"I started to train MMA from 5th grade with the influence of my dad and friends."
"My region doesn't have many gyms in the area so we have to train with limited partners, so we have to be creative to keep up with the fighters from Tokyo."
Fight #9 - Tatsuki Saomoto vs. Takashi Matsuba
Tatsuki Saomoto (57.00kg)
"My opponent is an unorthodox fighter and crafty, he's not a weak opponent but he's not a threat either."
"He's probably going to try to take me down and keep me there but I won't let him do it. I will be enforcing my style on him."
Takashi Matsuba (56.60kg)
"I trained too hard and now have a huge bruise on my buttcheek. It's so blue my butt has turned into a smurf butt."
"I think my opponent is the type of guy who eats rice with a spoon. A lazy mofo. That's how he fights too, he's lazy and tries to take shortcuts."
Fight #10 - SHIAN vs. Uoi Fullswing
SHIAN (60.95kg)
"I'm very excited for this fight. My opponent is a hard hitting striker too, there aren't many opponents who would want to straight up stand and bang so I'm very excited. One of us is going down."
"I think my style favors the cage more because I can keep circling and make more openings."
Uoi Fullswing (60.50kg)
"My opponent is a solid striker, but I don't feel that we have the capability of finishing fights. I think this fight will either end really quickly or we edge it out to a decision."
"My opponent will have the advantage in reach so I will need to put myself in short range for me to land my strikes."
Fight #11 - Ryuichiro Sumimura vs. Yusaku Kinoshita
Ryuichiro Sumimura (76.90kg)
"It's my first time fighting in such a short turnaround but it's actually very nice. I went from a fight right into fight camp. And I feel great."
"My daughter's dream is to corner my fights, so as a father I need to hang in there a bit longer and show her the strengths of a father."
Yusaku Kinoshita (76.95kg)
"I think I'm the youngest one in this division in Japan. I'm not scared of anything and I go in there to finish fights. I'm a bold fighter."
"My opponent is good and crafty with experience. He is good at adjusting so the fight will head in the direction I choose it to go."
Fight #12 - Strasser Kiichi vs. Takahiro Kawanaka
Strasser Kiichi (76.75kg)
"My opponent knocked out my teammate in his last fight so I will go in there to avenge his loss."
"My goal for this fight is to demolish my opponent and not let him shine whatsoever. I want to show my strengths as a professional fighter."
Takahiro Kawanaka (76.10kg)
"My opponent has the experience of fighting internationally and I've only fought in Japan. But I'm confident in my abilities and I have moves where I can finish fights."
Fight #13 - Yoshinori Horie vs. Hirotaka Nakada
Yoshinori Horie (68.00kg)
"My opponent is tough and has a strong heart. He will never give up and keep coming forward. I think there will be many striking exchanges and the fans will enjoy it."
"I know my opponent is confident in his stamina, but I've been working on everything so I don't see myself losing to him in any aspect."
Hirotaka Nakada (67.40kg)
"I feel calm and my vision is clear. I know exactly what I need to do in the fight. I am very excited to be fighting in front of a big crowd."
"I'm tenacious once I get my mind set on something so I don't care how ugly it looks, I will go after what I want and will not stop until I get it."
"I'm prepared for a war, a fight that even the spectators will get tired watching. And I will be the last man standing."
Fight #14 - Shoji vs. Kyohei Hagiwara
Shoji (65.80kg)
"My opponent is young and can absorb everything he learns, so I think he is a big threat to me."
"I think he's a solid striker and he is game to throw down so I think this fight will end in the first round."
Kyohei Hagiwara (65.95kg)
"I respect my opponent because he's been through many wars and has the balls and fights like a man. He went head to head against a kickboxing champion in his last fight and won by KO. That itself deserves respect."
"My last performance was disappointing and frustrating so I can't wait to release it all in the cage."
RIZIN TRIGGER 1st complete fight order
Follow RIZIN FF
Website - http://www.rizinff.com/
Facebook - https://www.facebook.com/rizinfightingfederation/
Twitter - @rizin_English
Twitter - @rizin_pr
Instagram – rizin_pr
TikTok – rizinffofficial
News
【4/1(土)】RIZIN.41 大会関連情報
【4/29(祝・土)】RIZIN LANDMARK 5 in YOYOGI 大会関連情報
【5/6(土)】RIZIN.42 大会関連情報
おすすめコンテンツ