Yogibo presents RIZIN.33 at the Saitama Super Arena. Bantamweight GP Semi-Final matchups confirmed. Former Champion and favorite Kai Asakura gets Kenta Takizawa. Former UFC contender Naoki Inoue gets TUF runner up Hiromasa Ougikubo. Lightweight Champion Roberto Souza puts his title on the line on New Year's Eve.
TOKYO – November 30th, RIZIN CEO Nobuyuki Sakakibara, held a press conference and announced updates about RIZIN.33 - the promotion's 9th and final event of the year.
RIZIN CEO Nobuyuki Sakakibara started the press conference saying "We have had a rough year with covid, and although we are grateful to have been able to make it with Japanese fighters, we were very much looking forward to bringing in international fighters for NYE. However, the Japanese government has just announced that Japan will be closing its borders for the next 30 days. We have still not been told that we are prohibited from bringing in international fighters, so at the moment I will say that we will continue to do our best to bring in international fighters, but if that doesn't work out we will have some ideas to change up the current fight ideas we have."
Kai Asakura (18-3, 10-2 RIZIN FF) vs Kenta Takizawa (13-7, 3-2 RIZIN FF)
Former Bantamweight Champion Asakura takes on one of the top strikers in his division when he meets Takizawa in the semi-finals. Both fighters are riding a 2-fight win streak, winning their opening round match and quarterfinal matches respectively. Asakura's 10 wins in RIZIN puts him at second all-time in promotional history, along with having the second most KO/TKO wins with 6. Takizawa comes in as the underdog, but is also coming off of the biggest win of his career, stopping Yuki Motoya just before the halfway point of the 1st round at RIZIN.30 in September. Conversely, Asakura turned out one of his more forgettable performances against Alan Hiro Yamaniha, despite looking dominant early, it turned into one of the more competitive fights in recent memory for the Grand Prix favorite. The momentum and stylistic matchup is one of the most intriguing thus far across the 14 bouts in the Grand Prix.
Naoki Inoue (15-2, 4-0 RIZIN FF) vs Hiromasa Ougikubo (23-5-2, 5-2 RIZIN FF)
The fastest rising prospect in RIZIN's deepest division, former UFC veteran Inoue takes on two-weight Shooto Champion, VTJ Flyweight Tournament Champion and TUF 24 Finalist Ougikubo. Inoue is the youngest and only participant left who is undefeated in the RIZIN ring. Ougikubo is the most experienced and oldest of the remaining participants, and defeated HEAT and DEEP Champions Takeshi Kasugai and Takafumi Otsuka to reach the final four. Inoue defeated Pancrase Champion and legend Shintaro Ishiwatari in the opening round, then had an impressive, action packed bout against Kintaro in the quarterfinal. He continues to fulfill his desire of facing the toughest opponents en-route to the final.
Yuki Motoya (28-10, 5-5 1NC RIZIN FF) vs Kintaro (14-10-2, 2-2 RIZIN FF)
The 2 quarter finalists lost to Takizawa and Inoue respectively. Two-weight DEEP Champion Motoya defeated Ougikubo's teammate and Shooto Champion Ryo Okada in the opening round in what was perhaps his best performance in the RIZIN ring. Kintaro defeated GRACHAN Champion Kuya Ito to advance and ultimately earn a spot in the reserve bout. The experienced all-rounder versus the young and aggressive striker.
Kai Asakura
"I got the easiest opponent for the Semi Finals. Winning this tournament is the bare minimum for me. I will show why I am the favorite of this tournament and the difference between the other 3 fighters. "
Kenta Takizawa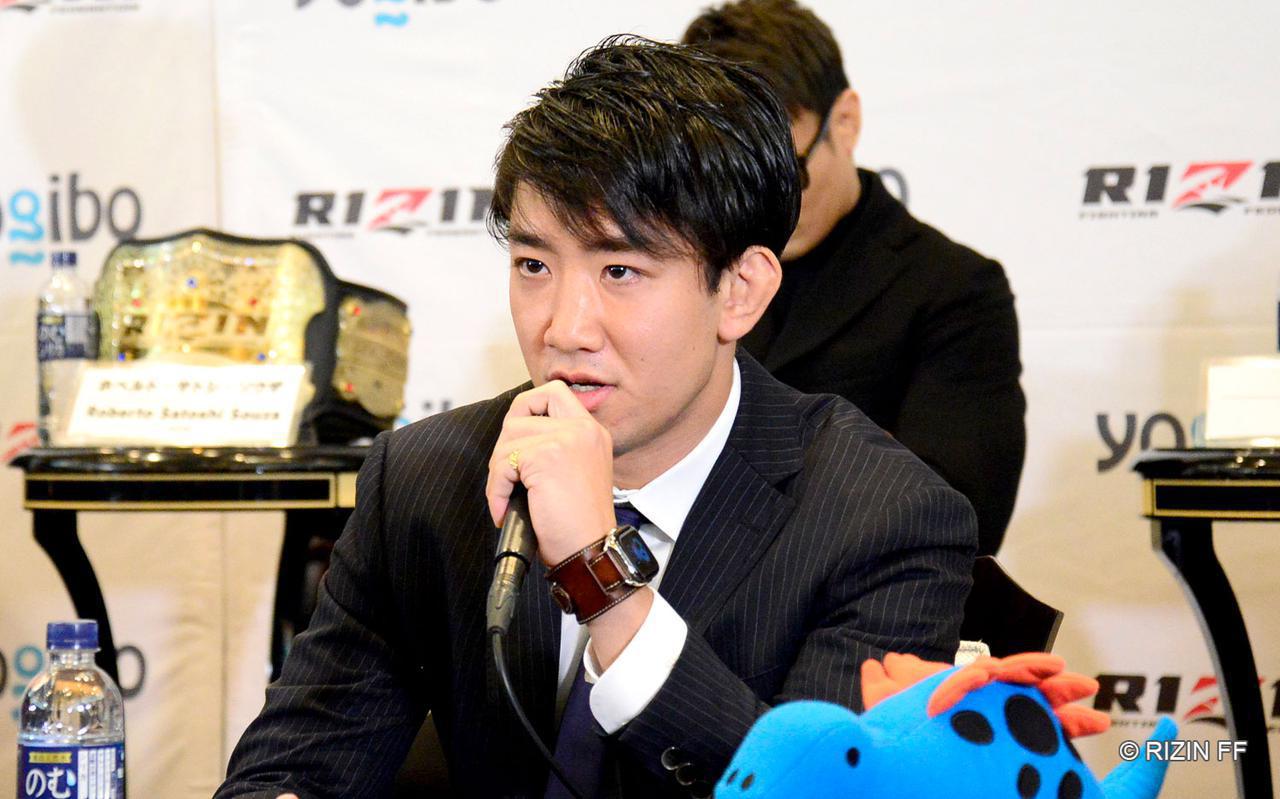 "I have absolutely nothing. Asakura has absolutely everything. Watch me take everything away from Asakura on NYE. "
Hiromasa Ougikubo
"I have never been happy from the bottom of my heart in the past 5 years. I was so close to getting my UFC contract, but I never got it. Instead, a 19 year old kid, Naoki Inoue got that contract. Ever since this tournament began, I had my eyes on Inoue and I'm excited to finally meet him in the ring. I will be the last one standing on NYE."
Naoki Inoue
"I would like to win 2 fights on NYE and finish this year off in a perfect way."
Yuki Motoya
"I am very disappointed by my last performance and truly grateful to get this opportunity again. I will put everything into this fight to redeem myself."
Kintaro
"I'm very happy to be able to receive this opportunity. I've been following Motoya for a long time and he's a great fighter, an aggressive fighter. But he's clearly past his peak and is on a downhill. I'm still going uphill and I'm still getting better. I am confident I can beat him. "
Roberto Satoshi Souza
"This will be my first time fighting on NYE and I am very excited for the opportunity. Nomatter who I fight, I will defend my belt and keep the Belt in Japan."
Confirmed Bouts
RIZIN.33 Saitama Super Arena, December 31st
RIZIN Bantamweight GP Semi Finals
Kai Asakura vs Kenta Takizawa [61kg - RIZIN MMA rules]
Hiromasa Ougikubo vs Naoki Inoue [61kg - RIZIN MMA rules]
RIZIN Bantamweight GP reserve bout
Yuki Motoya vs Kintaro [61kg - RIZIN MMA rules]
RIZIN Lightweight Championship bout
(C) Roberto "Satoshi" Souza vs TBD [71kg - RIZIN MMA rules]
RIZIN.33 will be broadcasted LIVE on SkyperfectTV, streamed on RIZIN LIVE PPV and Exciting RIZIN with Japanese commentary. International PPV with English commentary will be available on LIVENow with Joe Ferraro and Damien Brown as commentators.
Doors are expected to open at 12:30PM with the Opening Ceremony at 2:00PM on December 31st (Fri) at the Saitama Super Arena.
Follow RIZIN FF
Website - http://www.rizinff.com/
Facebook - https://www.facebook.com/rizinfightingfederation/
Twitter - @rizin_English
Twitter - @rizin_pr
Instagram – rizin_pr
TikTok – rizinffofficial
News